Keep up to date with all of the latest Craig Bragdy news.
Craig Bragdy Design Features & News
Soaked in Tradition
As with any Craig Bragdy Design project, the aesthetic is tailored to fit and complement the context. Whether standing alone or connected to a larger swimming pool, a spa ceramic will be the focal point of the space. It requires a specific design process, taking into account the compact dimensions as well as the…
Read More
Fine Points
Adorning a swimming pool with a work of unique ceramic design is an inspiring artistic enterprise. An important part of achieving these spectacular visions comes from an intricate knowledge of and an enthusiasm for the fine details. Turning a spark of imagination into a spectacular swimming pool ceramic comes not only from the design itself…
Read More
Golden Phase
A key turning point in Klimt's career seems to have come from his trips to Venice and Ravenna, which introduced him to the wonders of mosaic, sparking an interest in gold and a passion for Byzantine art. His frieze at the Stoclet Palace in Brussels contained a mixture of these influences (as well as Chinese,…
Read More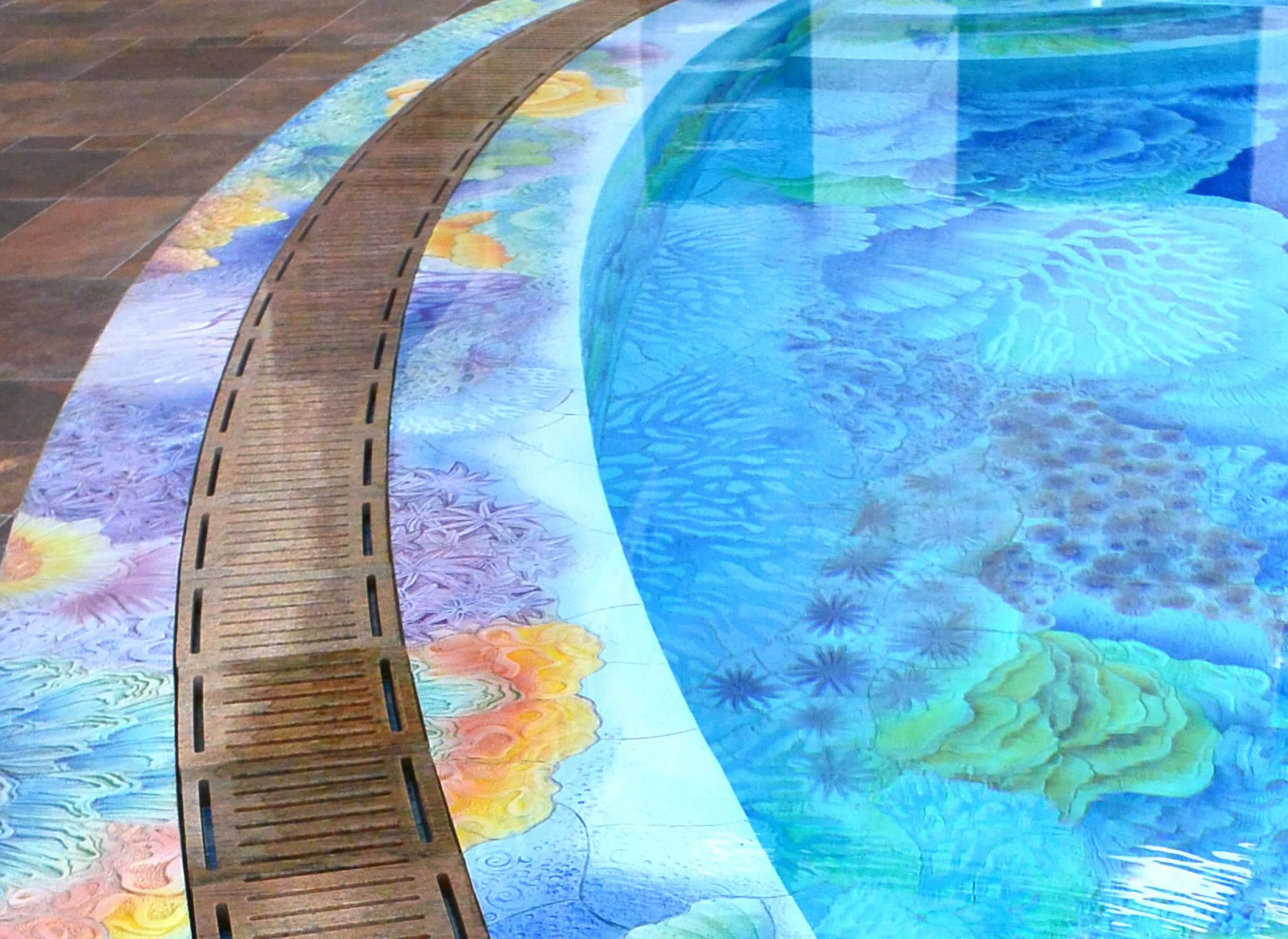 At the Water's Edge
Like the frame on a stunning canvas, adding a border to a swimming pool design can complement and enhance the work of art it surrounds. Added to the many visual benefits, a border can provide a wonderful tactile experience on the edge of the water. Fundamental to all Craig Bragdy swimming pool projects is the…
Read More
Jean Powell
If it were required to identify a single, inspired individual from whom the company Craig Bragdy was born, developed and matured then it is Jean Powell. Though it was Rhys (Taffy), her partner and husband since they met at art school, who was the flux. He was a man of vision and of grand ambition….
Read More